Film Augusta News
The footprint of local film productions continues to grow. Though current projects are embargoed, here are some past highlights of film in Augusta.
Film and TV Production
Support + Services in Augusta
Your project will hit the ground running in our area
because we are film friendly, with no permits and low-cost locations.
We have some much great news to share, we can't compile it all here.
Keep up with what's happening on our social media channels.
"Life moves pretty fast. If you don't stop and look. around once in a while, you could miss it."
- Ferris Bueller's Day Off (1986)
July 2022
The Royal, starring Amin Joseph as Willie May Aikens, was made available on the big screen in limited release and is now streaming on multiple platforms.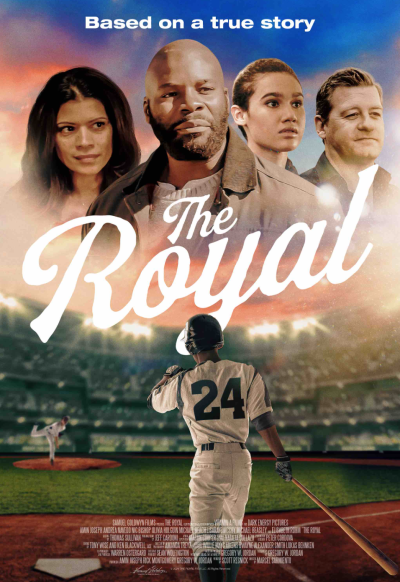 April 2022
Agent Game, filmed in Augusta's River Region and starring Dermot Mulroney, Jason Isaacs and Mel Gibson, premiered for streaming and limited theater release on April 8! Click here to discover where to stream this film, with many familiar Augusta locations.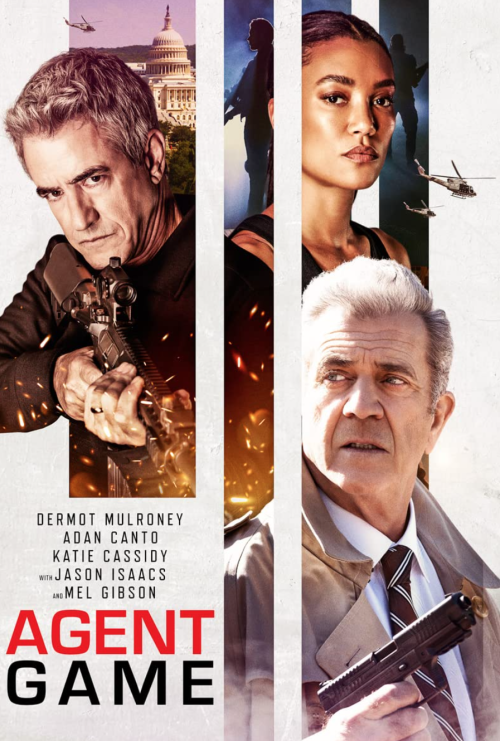 Leading up to Masters Week 2022, our Film Augusta offices were used as headquarters for the production team behind this outstanding Augusta-centered UPS commercial. See anywhere you recognize?
January 2022
On January 21,2022, 13 students made history by becoming Augusta's first class of the Georgia Film Academy (GFA). Through Augusta Technical College, GFA, and Indiegrip Studio, these students started their first day of Introduction to Film Television Production!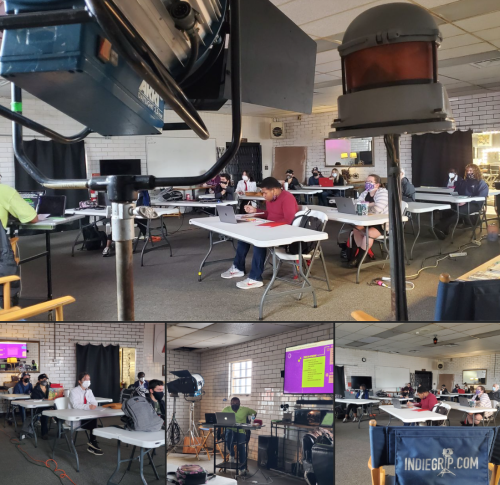 July 2021
Suicide Squad premiered in theaters with many of the jail scenes filmed here in Augusta. Click here to search where you can stream the movie and see Augusta in this action-packed blockbuster.

Getaway Driver with Michelle Rodriguez premiered this month on Discovery Channel and Discovery + and it was filmed in Augusta. Film Augusta worked with the production company for a year to get them to film here. It is available on Discovery Channel on cable or to stream on Discovery+.
February 2021
STREAMING NOW - Enjoy "Tulsa," an award-winning film that includes Augusta locations, cast, and crew. Streaming is available on Amazon, iTunes, Google, Fandango, Vudu, DirectTV, and Dish, among others.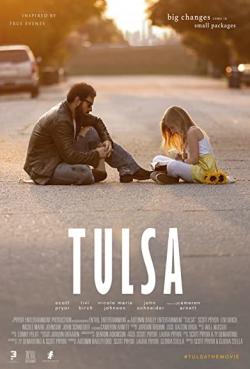 January 2021
MeatEater has a fishing series on Netflix, but the Augusta episode isn't yet streaming there. Catch the action on the Savannah River on Youtube
Meateater Savannah River Segment
AUGUST 2020
The Suicide Squad Trailer Released
The DC Comics Fandome sneak peek for The Suicide Squad dropped and our law enforcement center at 401 Walton Way is in it!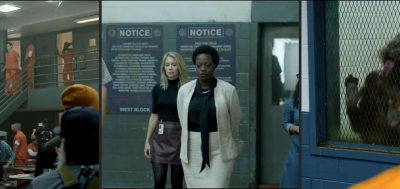 Suicide Squad DC Fandome Trailer
Tulsa Premiere
Tulsa, a movie filmed in Augusta, premiered on the big screen this past weekend. Tulsa is a faith-based film which shot in Augusta in the summer of 2019. Premier-goers included Augusta-based cast and crew, Film Augusta, and family and friends of the production. Tulsa is the story of a desperate former marine and biker who's life is turned upside-down when he is united with the sassy 9-year-old daughter he never knew existed. To find show times, visit their Fandango page. Both FOX 54 News WFXG and The Augusta Chronicle were at the red carpet.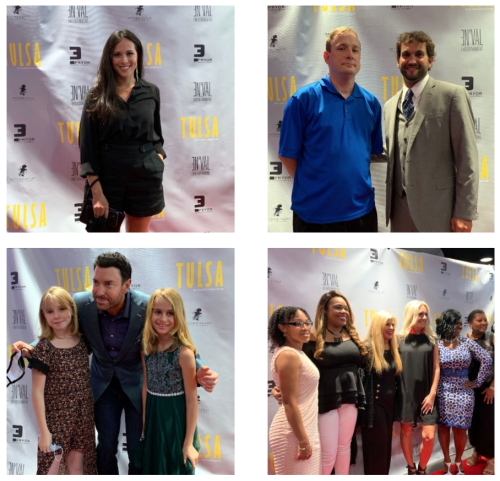 (Photos of locals above: Director/Producer Gloria Stella, an Augusta native now living in Atlanta; Cinematographer Denton Adkinson and Grip Zachary King, both from Augusta area; two Augusta children cast as extras with lead actor Scott Pryor, and Augusta-based choir extras.)
JUNE 2020
We are excited to share the trailer from Tulsa, an independent film shot in Augusta in June and July of 2019. Many local business, cast, and crew worked on this project. The premiere date in theaters is set for August 21!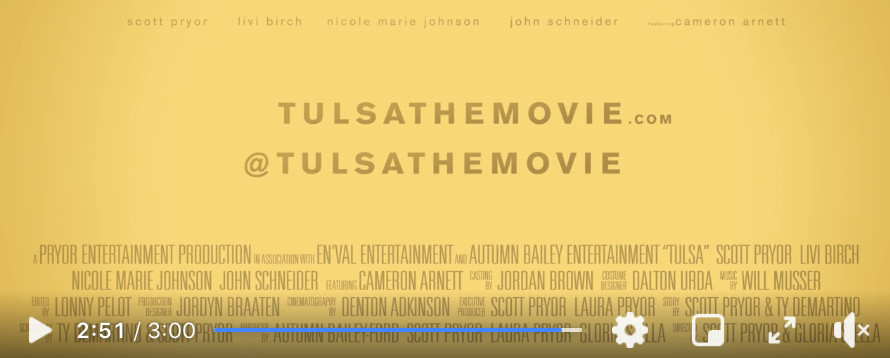 AUGUST 2019
The FILM Augusta commissioners and Augusta Mayor Hardie Davis attended the HollyShorts Short Film Festival in Hollywood, CA to connect with film directors, producers, and writers to share the benefits to bringing their next project to our area. In addition to networking, we also held a panel in which we shared info with the attendees regarding local crew and equipment rentals, the Georgia tax incentive, location services, low cost of production, hotel availability, and working with the City of Augusta. At left is a photo of the panel members.
JULY 2019
Saving Zoë, a feature film starring Laura Marano and Vanessa Marano, was filmed exclusively in Augusta in 2017. It released in July and is now streaming on various online platforms.
MARCH 2020
In a collaboration with Film Columbia County, we hosted a tour of Augusta's River Region film locations for members of the Location Managers Guild International (LMGI) the first weekend of March. Eight industry professionals attended and were able to take photos and gain knowledge of local film-friendly locations. Several inquiries were made for locations already as a result and once the film industry hold lifts, we anticipate both short- and long-term return on investment of new productions in our area. The local media was very supportive of this effort: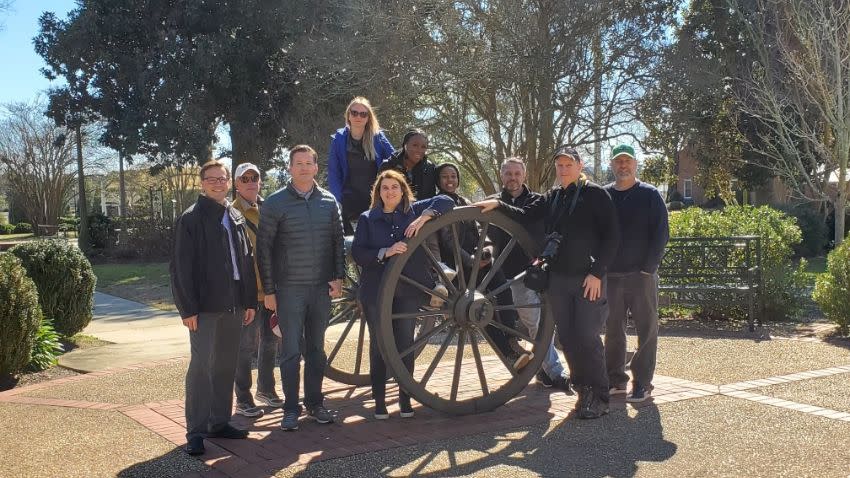 FEBRUARY 2020
Independent mystery-thriller Awaken, with a cast that includes Tobin Bell, Lance Henriksen And Ed Asner, filmed in Augusta this winter. This lower-budget production hired 30 local crew members and brought economic impact to our area by choosing to create this project here. We cannot wait to see the finished product. Check out the below video for some news coverage about the production.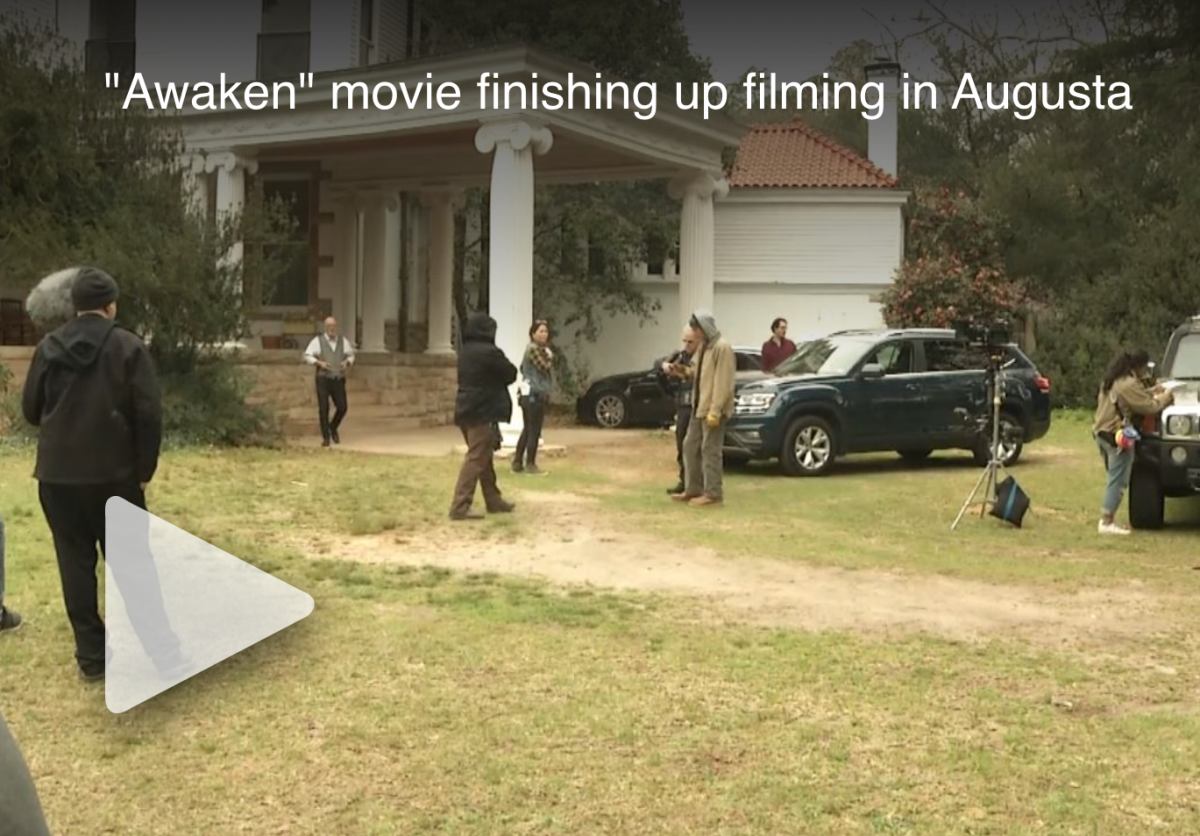 NOVEMBER 2019
Filming wrapped for The Royal, an independent biographical film. The full project was produced and shot in Augusta, and the production utilized May Park, the Law Enforcement Center (LEC), and other locations. Local crew and equipment were used on this film, and the production staff was instrumental in providing a tour of the LEC for Augusta Commissioners as an active film set. After the tour the film advisory panel and the production staff of The Royal shared with commissioners what an asset the building was as production space. Efforts to preserve the building are ongoing. Click here to watch news coverage of this production.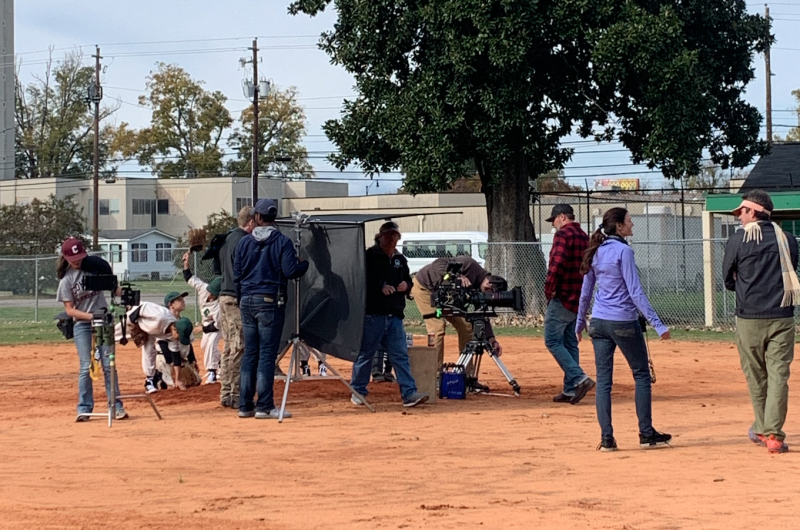 ---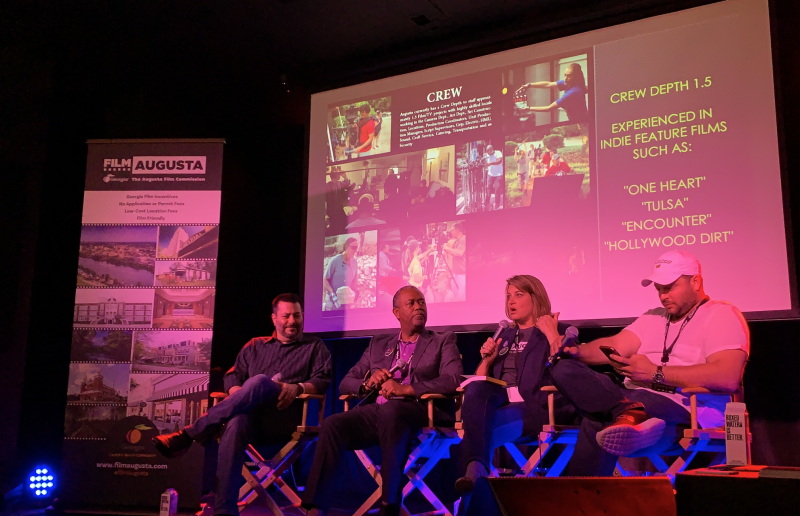 OCTOBER 2019
Augusta hosted Warner Brothers productions for their codename "El Dorado" feature film project in October at the Law Enforcement Center building on Walton Way. This was the second film to use the previously-abandoned building. As a result of many uses, FILM Augusta began work during this time with their advisory panel and the Juvenile Justice Court to potentially delay the demolition and use the building in tandem with the court as a production hub and youth education center. Photo at left is from The Augusta Chronicle archives.